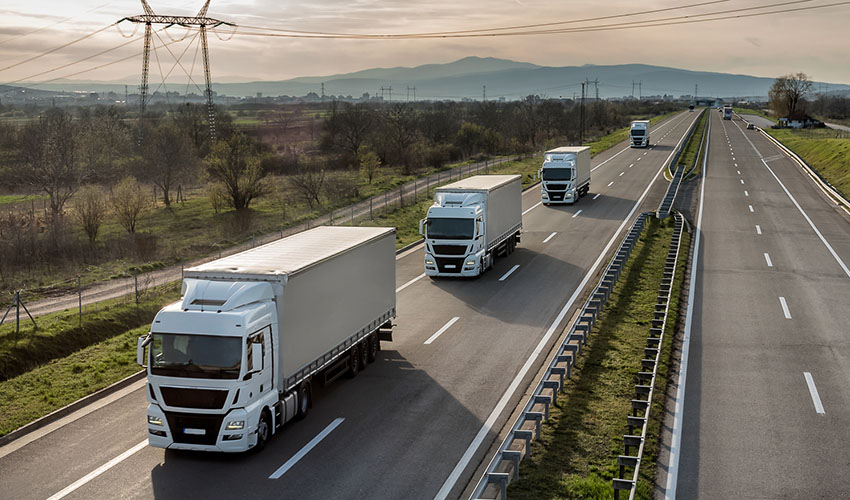 Road Freight
Commercial transportation by road involves the movement of goods and materials for business purposes using trucks, vans, or other vehicles designed for commercial use. This mode of transportation is a critical component of supply chain management, as it is often used to transport raw materials, finished products, and supplies between manufacturing plants, distribution centers, and retail stores.
One of the advantages of commercial transportation by road is its flexibility and adaptability. Trucks and vans can be used to transport a wide range of goods, including bulk goods, refrigerated goods, hazardous materials, and oversized cargo. They can also travel to remote or hard-to-reach locations that may not be accessible by other modes of transportation.
Another advantage of commercial transportation by road is its speed and reliability. Road transportation can often be faster and more predictable than other modes of transportation, especially for shorter distances. It can also provide more frequent and flexible delivery schedules, allowing businesses to respond quickly to changing market demands and customer needs.
However, commercial transportation by road also has some disadvantages, including traffic congestion, fuel costs, and maintenance expenses. Trucks and vans also contribute to air pollution and greenhouse gas emissions, making it important for companies to invest in sustainable transportation practices and technologies.
Overall, commercial transportation by road plays a crucial role in modern supply chain management, providing a fast, flexible, and reliable way to transport goods and materials across short to medium distances
Part & Full Loads
Delivery from 1 box up to a ship's batch of 19,000 tons and more

Intermodel Solutions
A combination of road, sea and air freghts

Latest Technology
Newest software and hardware logistics solutions

Going Beyond the Usual
Our friendly team directs its unique experience to solve the logistics problems of customers and guarantees the reliability of cooperation. We are sure that everything that cannot be done alone can be easily implemented when working in a team.
Industries served
Consumer goods
Machine building
Mining
Services offered
Warehousing
Transportation
Distribution
FAKTOR LOGISTYKA is a global supplier of transport and logistics solutions. We have agents in more than 20 countries.
Security from Start to Finish
Every supply chain is unique, and so are your business requirements. We understand it, which is why we are committed to being an integrator of end-to-end logistics services. This implies offering different solutions that can cater to your every individual supply chain need. Experience the comfort of end-to-end deliveries with just a single partner, and make your supply chain work to your competitive advantage.