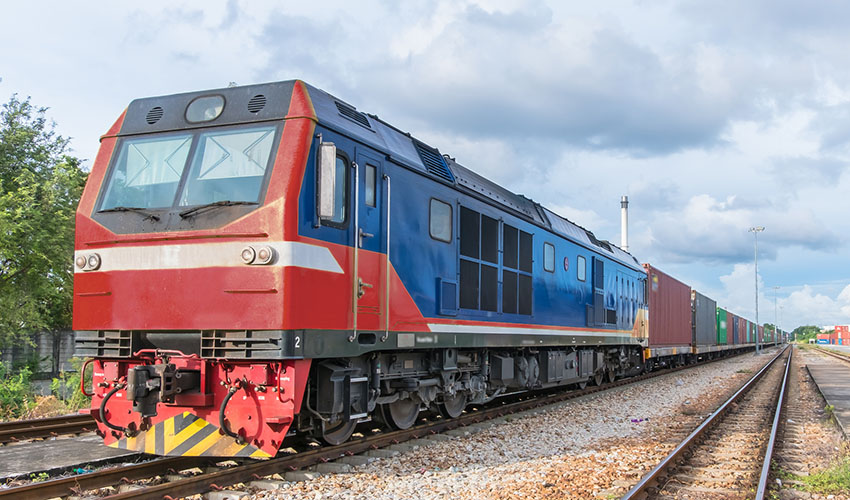 Rail Freight
Transportation of goods by rail with our company is a guarantee of fast terms and safety for our Clients.
Being experts in the field of shipments by fast container trains, the specialists of our company provide a full range of transportation services for delivery: from the transportation of small cargoes to the delivery of high-tech equipment.
Part & Full Loads
Delivery from 1 box up to a ship's batch of 19,000 tons and more

Intermodel Solutions
A combination of road, sea and air freghts

Latest Technology
Newest software and hardware logistics solutions

Going Beyond the Usual
Our friendly team directs its unique experience to solve the logistics problems of customers and guarantees the reliability of cooperation. We are sure that everything that cannot be done alone can be easily implemented when working in a team.
Industries served
Consumer goods
Machine building
Mining
Services offered
Warehousing
Transportation
Distribution
FAKTOR LOGISTYKA is a global supplier of transport and logistics solutions. We have agents in more than 20 countries.
Security from Start to Finish
Every supply chain is unique, and so are your business requirements. We understand it, which is why we are committed to being an integrator of end-to-end logistics services. This implies offering different solutions that can cater to your every individual supply chain need. Experience the comfort of end-to-end deliveries with just a single partner, and make your supply chain work to your competitive advantage.